The road to diagnosis and management of rheumatoid arthritis is different for everyone. Mymee health coaches expertly identify the unique triggers behind a person's disease symptom flare-ups.
Each client receives a tailored care plan, enabling them to make the best decisions for their condition, diet, and lifestyle. For Joy, her health coach's input helped her to avoid her triggers and start feeling better.
Learn how Mymee helped Joy beat rheumatoid arthritis and get her life back in this success story.
Meet Joy, living with rheumatoid arthritis and Sjogren's syndrome.
Joy is a New York City-based makeup artist whose livelihood revolves around traveling through the city to meet clients. The symptoms of Joy's autoimmune diseases — rheumatoid arthritis and Sjogren's syndrome — were negatively impacting her work.
"I struggled to even open a makeup compact, let alone travel and book new clients," recalled Joy. She describes herself as having been unable to fulfill her passion for making others look and feel beautiful. "I had sat out of my life for far too long."
By the time Joy was officially diagnosed with rheumatoid arthritis in 2010 and Sjogren's syndrome in 2012, Joy had been achy and tired for years. "Those were the absolute worst years of my life," explained Joy.
"I had gotten so bad that I was living most of the days in a wheelchair." Joy said that she often could not open a water bottle and, at times, was unable to walk or stand.
In 2013, shortly after her diagnosis of Sjogren's syndrome, Joy started learning about the effects of diet on wellbeing. "I scoured the internet, Googling my symptoms and diseases, and found some stories where people had actually been able to reduce some symptoms through dietary changes."
So, Joy decided to try feeling better through her diet herself. She maintained a vegan diet for four years (with some admitted cheat days), and though she found it to be restrictive, she felt her mobility improve.
"I didn't really know exactly what was going on inside my body, but I could see that there was some real connection between how I ate and how I felt," said Joy. Still, Joy was taking more medication than she preferred and had dozens of doctor's appointments each year.
Joy had already been prescribed Prednisone when her doctor decided to put her on Humira. She also was told that she would need cervical fusion surgery on her neck. "I felt completely out of control," she recalled.
By the time Joy came across Mymee she had worked hard to make dietary and lifestyle changes. Yet, she felt confused. She was hopeful that instead of a strict elimination diet, Mymee could help her pinpoint a couple of things to change so that she could feel better.
"I never in a million years imagined that it would actually change my entire life," recalled Joy. "The best part for me was learning to take control of my own body."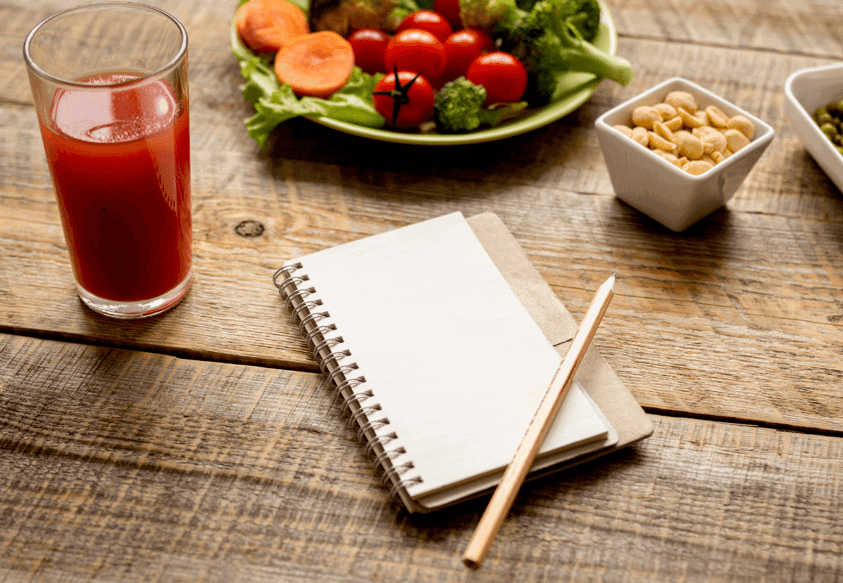 Now, Joy can return to New York Fashion Week symptom-free.
When Joy began Mymee, her initial goal was to understand the triggers behind her disease symptom flare-ups. Her symptoms included foot pain ("felt like walking on glass") and sleep apnea. Joy's ultimate goal was to wean off her prescription medications and avoid adding any to her routine.
Joy didn't know which pieces of her elimination diet were helping despite seeing symptom improvement with a plant-based diet. Plus, it was hard to stick to such restrictive eating.
In the first couple of weeks with Mymee, Joy's health coach began to see patterns within her tracked data. "We started to make a few simple changes to my diet, and after only a few weeks, my neck was beginning to feel better than it had in a long time," explained Joy.
Although Joy tried to be cautious in her optimism, she couldn't hold back from canceling her upcoming surgery after feeling her initial improvement.
It was hard work for Joy to stick to her trigger eliminations, but she did it. By Joy's seventh week of working with her Mymee health coach, she was confident that they had uncovered all of her symptom triggers. "I was actually able to take on a full schedule of clients during New York Fashion Week," said Joy.
"The cool thing about Mymee is that it is not just based on eating 'healthy,'" explained Joy. "I learned that what is healthy for one person might not be for another. When it comes to inflammation and autoimmune issues, you need to understand your own body, and you can't just follow a one-size-fits-all diet."