Frequently Asked Questions About Mymee and the Mymee App


Autoimmunity and COVID long haul can be both overwhelming and at times, confusing. We've gathered the top frequently asked questions about the Mymee Health Program, Health Coaching and App. We hear you and we can help. Feel free to contact us with any questions anytime.
Mymee Basics
I have already tried everything. How can Mymee help when nothing else works?
Experiencing chronic symptoms and not being able to find relief is so difficult. Mymee's approach differs in its dedication to individualized, precise care – our solutions and support are anything but one size fits all.
Mymee offers a unique plan, tailored to you, with one-on-one, expert support. Your lived experience – your health history, goals, symptoms, diet, environment, stress-levels, and more – are each taken into careful account.
Certified health coaches will review your self-tracked data (things like your breakfast or how you're feeling) and uncover factors behind your flares. We've found migraines brought on by bananas, finger numbness stemming from vodka, and rashes related to a sneaky ingredient in a favorite bottle of wine.
No two people share the same combination of symptoms and triggers. Mymee will get to the root of what's worsening your autoimmune disease or COVID long haul symptoms.
What makes Mymee an expert at helping people with COVID long haul, lupus, RA, MS and, complex cases that involve multiple autoimmune disease diagnoses?
Mymee was created out of a need for a highly-personalized approach for managing autoimmune disease symptoms – and figuring out what's behind them. Facing six autoimmune diseases, our founder, Mette Dyhrberg looked to trends in self-tracked data to identify precise symptom triggers. This laid the groundwork for Mymee's method.
Mette and a team of founding Mymee coaches who mirrored Mette in their own personal autoimmune journeys, meticulously embarked in solving these unique disease challenges in a research setting. So Mymee is born of the understanding that autoimmune diseases are complex and no two people experience symptoms the same way. Since 2014, Mymee's method has been providing symptom relief by looking beyond a diagnosis and toward the individual. Each person's unique dietary and environmental factors influence how they feel. We then successfully piloted the program on different insurance programs to prove the Mymee system works across many autoimmune disease sufferers, on many different immune modulating medications.
Mymee is backed by both validated results and autoimmune disease expertise. Mymee clients across conditions experience clinically significant improvement in quality of life domains – like pain interference, fatigue and the ability to make plans. These are life-changing effects! Importantly, our leadership includes licensed, board-certified doctors specializing in rheumatology and naturopathy.
I already have a rheumatologist, tried going gluten-free, went to a nutritionist, and take supplements. How is Mymee different?
Mymee's solutions are precise and tailored to you, not the disease. While certain foods or supplements may work for one person, they could prove detrimental for another. Even as more research is revealed as to the close impact of diet and lifestyle on flareups, sweeping diets and wellness recommendations do not work for those who are continually suffering.
Mymee reviews data points from your exact diet and environment and makes connections between your symptoms and specific triggers. So, rather than wholly suggesting a gluten-free diet does or doesn't work, you'll receive suggestions based upon thoughtful analysis as to your specific triggers.
In addition to learning your unique triggers, you'll receive guidance for avoiding them and ideas for replacements. Triggers can often be found in less-than-obvious places: ingredients that you wouldn't expect, as a cross-reaction with a seemingly unrelated item, within the process of packaging a food, and more.
I have to stop an immunosuppressant that is not working and then try a new one. Can Mymee still help me while I change my medication?
Yes, you are welcome to work with Mymee regardless of current medications or transitions within your care plan. Mymee is a non-pharmaceutical program, and does not depend on your medication regimen. Since medications and supplements may be a trigger contributing to symptoms, you will be able to track them within the program.
Mymee is an adjunct, complementary option to your usual care. Plus, our Care Team is able to speak with your healthcare provider(s) should you request their support or assistance.
How is Mymee different than other symptom tracking apps?
Most importantly, Mymee's tracking functionality is just the beginning. Whereas other tracking apps may allow you to keep notes on your symptoms, Mymee provides a far deeper level of insight into your autoimmune disease or COVID long haul. By working with a certified Mymee health coach, you won't just know when your symptoms are occurring, but you'll also learn what's worsening your flare-ups.
Of course, self-tracking provides useful information – if you know what to do with it. Mymee provides expert interpretation of the data, connecting the dots between your symptoms and unique triggers. To date, Mymee has used in-app data combined with health coaching to identify over 90 specific triggers (and how they relate to symptoms).
The Mymee app is also customizable and can be setup by your health coach to track factors that are most useful to you – from water intake, to bike riding distance, or daily "wins." You can also have tags added for easy tracking of things that occur regularly in your diet or day-to-day (think: the exact ingredients in your preferred latte).
What tools are used to help people find their specific triggers?
Mymee has developed a proprietary digital application, unique in its ability to separate potential triggers, and correlate them with symptoms. You may download the app and start tracking your food and symptoms at any time. As you start working with a dedicated coach, the app will be personalized to your unique symptoms, suspected triggers, and lifestyle elements.
The program leverages self-tracked data and its analysis combined with expertise.
The Mymee Care Team includes certified health coaches supported by licensed, board-certified doctors specialized in internal medicine, rheumatology, naturopathy, epidemiology, and nutrition. Health coaches receive focused training on helping people with autoimmune disease and COVID long haul.
In the Mymee program, clients track pertinent information from their day-to-day lives alongside their specific symptoms. Over time, patterns emerge within the data self-tracked within the app. For instance, we've helped clients to connect drinking black tea with rash flare-ups, mold exposure with brain fog, and bananas with migraines – to name just a few.
When reviewing your self-tracked data, our health coaches draw from their expertise on a wide-range of potential triggers. These can include nutrient deficiencies, food sensitivities and cross-reactions, hormonal imbalances, toxin exposures, infections, medications, and many more.
Our Care Team can also review submitted lab work, including results of blood and allergy testing, at your request. This information often leads to additional breakthroughs in trigger identification.
Do you have clinical research regarding lupus outcomes, especially for complex cases?
Mymee's clients with lupus experienced clinically meaningful improvements in their lupus symptoms. The complete findings were published in the Journal of Medical Internet Research (JMIR). The study was the first of its kind for lupus patients with all care delivered remotely.
Mymee clients who completed the study experienced clinically meaningful and statistically significant improvements in eight measurable quality of life indicators. Notably, clients reported experienced the greatest relief in fatigue, pain, and pain interference.
Making Payments and Account Management
My schedule is busy and can be unpredictable. What if I need to cancel or reschedule a session?
Whether you're busy or just not feeling up to it, there is no cost associated with your first last-minute canceling or rescheduling.
As soon as you know you'll be unable to attend a session, you can choose how to cancel or reschedule:
Manage sessions in your app (a yellow bar at the top)
Log in to your account on our website and reschedule within the member portal
Select the option to cancel or reschedule within a recent confirmation email
Send a message to your coach within the Mymee mobile app
To learn more about additional last-minute cancellations or reschedules, please visit our terms and conditions.
How much does the Mymee program cost? Are tests and supplements included?
The cost of Mymee can vary depending on the number of sessions you need to identify your triggers or to feel the relief that you're looking for. Typically, Mymee clients see improvement within eight sessions and continue through session sixteen for optimal results. However, each person's needs are unique.
Each Mymee session costs $99, but buying multiple sessions at once enables a reduced bundle pricing. The bundled pricing is as follows:
4 Sessions for $379
8 Sessions for $750
Mymee is also an FSA/HSA eligible expense.
Testing and supplements are not included. However, you may submit your current lab work for a second opinion. At no additional cost, your health coach can consult with Mymee medical professionals to review results of any blood, stool and allergy testing. These results may shed lights on potential triggers. Additionally, your health coach may recommend the purchase of particular supplements from external vendors in your care plan, but they are not required to participate in Mymee.
You may purchase a session with our Director of Coaching, a licensed Naturopathic Doctor and nutritionist, Dr Millie Lytle ND for an additional fee.
How much of a time commitment is the Mymee program?
Everyone is unique, however Mymee is typically recommended over the course of 16 sessions with a certified health coach with sessions spaced one week or more apart to allow time for data learnings and healing in between. However, 79% of Mymee clients experience improvement in their symptoms within eight sessions, and many uncover an initial trigger around session four. Some clients prefer to continue with their coach long after they've discovered their triggers and have discovered new opportunities for health.
Mymee and its health coaches are respectful of moving at your preferred pace. Sometimes, especially with unpredictable symptoms, our clients prefer to space sessions out with a softer approach. Other times, clients want to move full speed ahead to find their triggers as soon as possible. Just as our program itself, the timeline is individualized.
For your first session, you can expect to spend one hour with your health coach. All following sessions will last roughly 20 - 40 minutes. In between sessions, you'll track customized factors from your day-to-day, like diet, water intake, and symptoms. Tracking is simple and takes only minutes per day.
Can I use my HSA/FSA to pay?
You can pay online with your HSA or FSA card. Then you can request a note from your doctor or nurse practitioner and submit it for verification from your HSA/FSA provider for approval. If you have any additional questions or concerns about this payment option, feel free to reach out to our customer service team at info@mymee.com
Does Mymee share my personal information?
Your privacy is our priority. We will never provide your personal health information to any third party, including your insurer and employer. With proper written consent from you, we are able to share your personal results with your medical team. Aggregated results may be created to report on our program's success, but all data is de-identified and made anonymous.
Does Mymee have a mobile app? What does it do?
Yes, the Mymee app is integral to the Mymee program. The app is your tool to track pieces of your diet, environment, health, and daily routine that your health coach determines to be the most essential data toward finding your triggers. Over time, the information that you track in-app allows your health coach to uncover patterns and identify what's worsening your symptoms.
The app may also be used to directly message your health coach at any time for no additional charge. You're welcome to contact them with any questions regarding the program – or just for a little extra support on a tough day.
The Mymee app is available for download in both the Google and Apple app stores.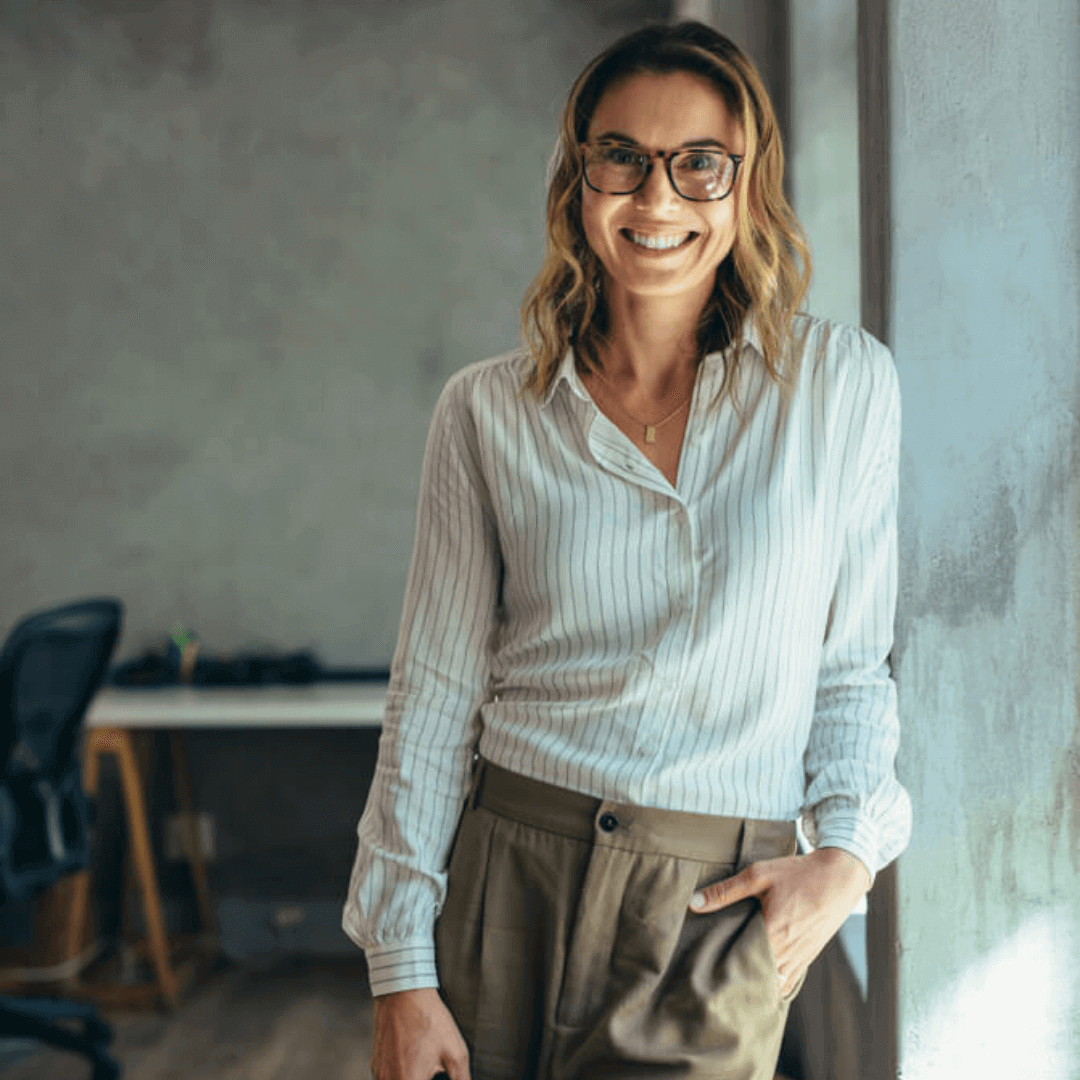 Speak with a Mymee Health Coach
In your first virtual session with a Mymee Health Coach, you can expect to be truly listened to about your individual autoimmunity experience. Backed by a board-certified rheumatologist and a licensed naturopathic doctor, our Health Coaches work with you over time to create a personalized plan to identify and remove your symptom triggers.
Meet your Health Coach and see improvements in your quality of life in weeks.