Delainne Bond, joined us for our Navigating the New Normal: COVID and Autoimmunity Summit. She presented on Panel: Navigating Long COVID Recovery.
Bond, founder of covidCAREgroup, opened the presentation emphasizing the importance of taking control of your health. During this webinar, she discusses some tips if you are struggling with Long COVID and hear personal stories from two individuals who have long COVID.
The three basics of Post COVID Stress are:
Mast cell activation syndrome (MCAS)
Histamine over production
Inflammation of nerves and organs
Stress from illness, injury, or emotional trauma, can result in adrenal fatigue that can trigger a flare up of histamine intolerance and MCAS. This is evident in long COVID patient, psychiatric patients and acute and chronically ill patients.
Recovery from Long COVID
During the webinar, Bond gave some tips for recovering from long COVID, emphasizing the importance of calming the mind and body. First, she suggests working on stress management. Some ways you can do this are focusing on your breath work and also practicing meditation. Bond suggested taking 10 slow deep breaths at least 2x/day.
Another important part of recovering from long COVID is eating healthy. If possible, avoid preservatives and chemicals and add nutrient dense foods into your diet. Also, remember to stay hydrated throughout the day. As a minimum, Bond suggests drinking eight 8 oz glasses of plain water daily. Bond also suggested sleeping at least 7 hours every night and exercising throughout the day. If you feel that you don't have the energy to exercise, even just some simple stretching can aid in recovery.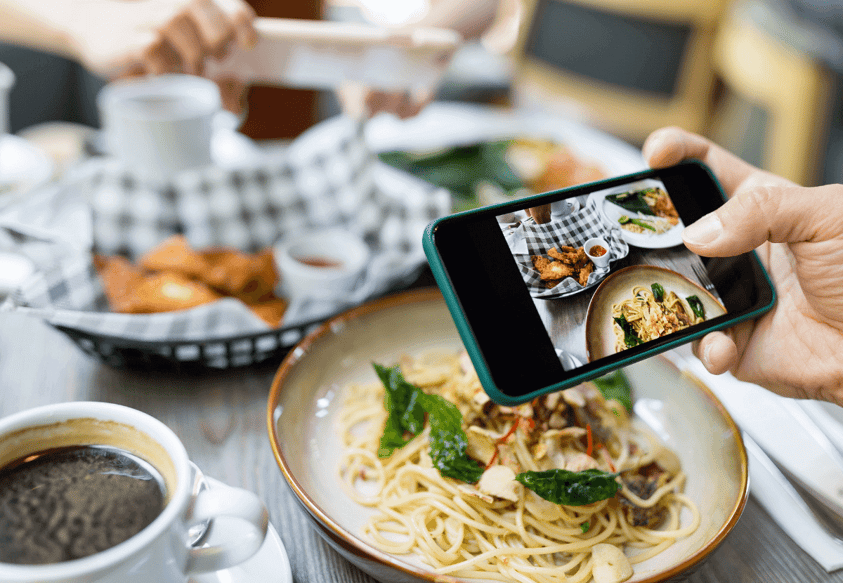 Symptom Tracking
Bond also touched on symptom tracking in the webinar. By tracking your symptoms, you might be able to identify the triggers that are exacerbating your symptoms. Many foods can trigger COVID Long Haul symptoms such as pain, bloating, congestion, shortness of breath, fatigue and tinnitus.
Some common Long COVID food triggers are:
Gluten
Wheat
Soy
Dairy
Eggs
Citrus fruits
Alcohol
Smoke meats
Preparing for your Appointment
Bond finished the webinar with some advices for preparing for your appointment to discuss your long COVID with your healthcare provider. First, she suggests reviewing the journal you've been using during your long COVID journey. Look for trends in your symptoms triggers and eliminate that trigger from your diet or routine for a few days, then try again. If your symptoms recur, you have identified the issue.

Education yourself with facts from reliable sources and print the research articles to take with you. If you have been sick for awhile, you likely will have several post COVID issues. Bring all of these issues to the attention of your provider.
Lastly, prepare your questions ahead of time. Write your questions down and bring a pen and paper with you to your appointment so that you can take notes to review later. If you have questions about a term or something your provider is saying, ask for clarification.
COVID-19 can affect your body in many different ways, regardless of the severity of your initial infection. It takes time to heal and you may need to take multiple different approaches to your recovery, especially self care. Prioritize your nutrition, hydration, sleep, stress management, and movement with breathing. Advocate for yourself.
Watch Delainne Bond's presentation