Recipe developed and written by Mymee Certified Health Coach, Chelsea Sheridan, MScN, CNS
Fueling life through food is an essential life-hack for avoiding chronic disease and autoimmunity. As you become familiar with the health food and international aisles of the supermarket, you can find an array of nourishing food items to enhance your food choices.
The quick support of a nutrient dense snack is unbeatable, especially when schedules are hectic and you're on the run.
All ingredients used in these no bake energy balls are functional. It is important to choose foods that intentionally nourish your body, while also accommodate the rule of FFP.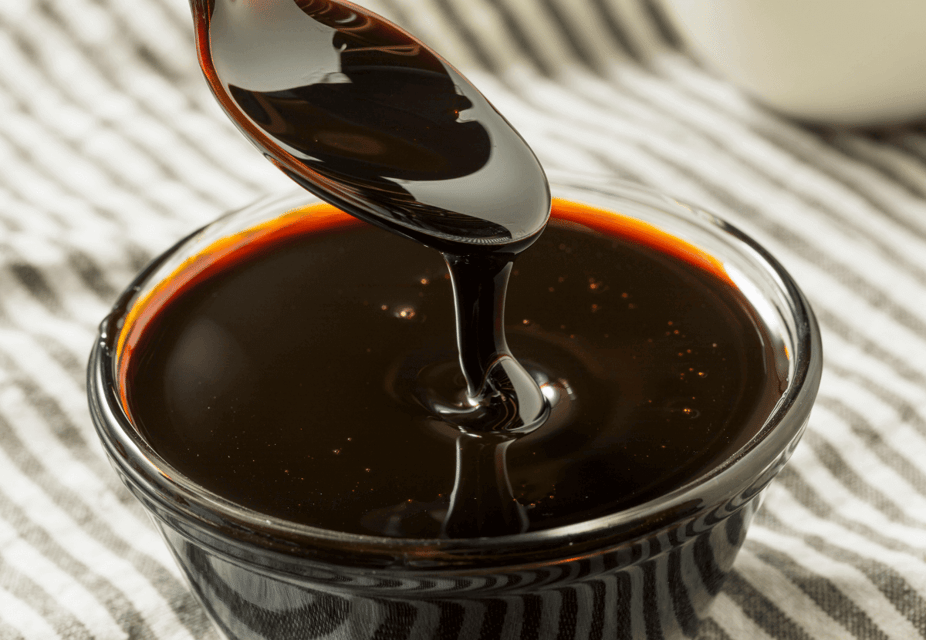 What is FFP?
What is the rule of thumb, FFP? With her nutrition expertise, Mymee Coach Chelsea developed this snack around a nutrition checklist that ensures satiety, blood sugar stability and long lasting energy:
Healthy Fats: such as polyunsaturated fatty acids (PUFAs) and Omega-3's from nuts, seeds, small fatty fish, avocados, coconut meat, olives + Extra Virgin Olive Oil (EVOO)
Fiber: found in plant-based ingredients like fruits, vegetables, grains, legumes, nuts and seeds
Protein: best acquired from pastured meat, organic poultry, sustainable fish, dairy, legumes, nuts and seeds
Pulling from this checklist, an almond flour base offers the essentials of healthy fats, fiber, and protein as a base. Blackstrap molasses, while it may be new to you, is a less common kitchen gem, rich in iron, calcium, magnesium, vitamin B6, and selenium. These minerals are especially supportive for boosting energy, bone, blood, and muscle health, making it a super-supportive sweetener unlike most other forms of sugar and sugar substitutes.
Further, all of the seeds included are easily mixed-and-matchable, and all excellent sources of FFP and antioxidants. For example, ground flaxseeds contain good amounts of Omega-3's which both help lubricate the joints along with decreasing total inflammation involved in autoimmunity. Adding dried apricots not only adds some color to the fudge-y treat, but also contains both soluble and insoluble fibers along with potassium, promoting healthy blood sugar and blood pressure, gut health, and cholesterol levels.
Molasses Apricot No Bake Energy Balls Recipe
Yield: 20-30 balls
Time: 15-20 Minutes
INGREDIENTS
1.5 cup almond flour
1/3 cup blackstrap molasses
¼ cup coconut oil, melted + some extra on your hands to make it easier to roll the balls
Place formed coconut oil in a glass measuring cup, and melt in the microwave for quickest results. Base ¼ cup measurement on melted total
¼ cup pure maple syrup
4 tablespoon ground flaxseeds
4 tablespoon hemp seeds
4 tablespoon sesame seeds
3/4 cup dried apricots, finely chopped
INSTRUCTIONS
Cover the dried apricots in a medium bowl with lukewarm water. Put to the side and let soften for 10-20 minutes.
In a large bowl, mix together dry ingredients: almond flour, ground flaxseeds, hemp seeds, sesame seeds.
In a separate bowl, mix wet ingredients together well: blackstrap molasses, melted coconut oil, maple syrup
Strain the water and finely chop the apricots with a chef's knife. Add them to your bowl of dry ingredients.
Pour your mixture of wet ingredients into the large bowl containing your dry ingredients; mix thoroughly until everything is combined and has similar consistency throughout.
Cover a large baking sheet with parchment paper, and place the formed balls on the sheet.
Moisten your hands with a bit of coconut oil and roll the batter into bite-sized balls approximately the size of a heaping tablespoon and place onto lined baking sheet. This will yield about 30 balls. (Bonus: coconut oil is a great moisturizer).
Once batter is rolled into balls, place the baking sheet into the fridge for ~30 minutes to allow them to congele.
Serve while cool and keep leftovers refrigerated in an air-tight container. You can also keep the balls in the freezer for a longer shelf life, particularly if you don't think you will eat them all within one week.