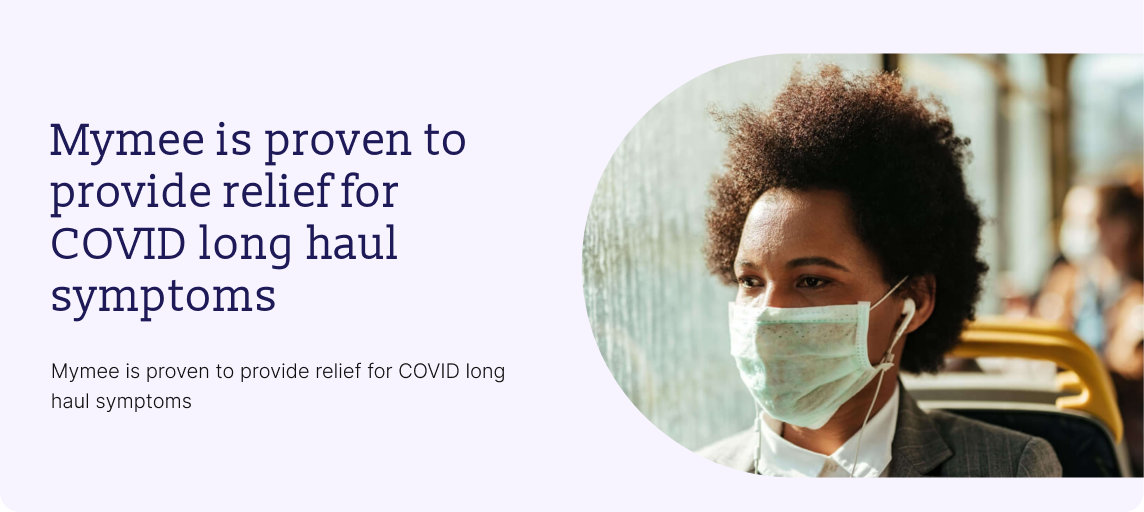 Helping people with long COVID regain control of their health
With research indicating that long COVID impacts up to 30% of those infected with COVID-19, providing effective care is critical.
In 2020, Mymee partnered with Mount Sinai Hospital to provide support through our clinically-proven personalized trial & care program. Since launch, Mymee's program for long COVID has helped patients improve their quality of life and well-being, with statistically significant improvements in symptoms like fatigue, brain fog, sleep disturbances and pain.
Insights from Mymee's long COVID Program
Mymee's clients with long COVID symptoms see meaningful improvements in their health
Mymee's COVID long haul program data outcomes were generated using PROMIS, an efficient, state-of-the-art assessment system for self-reported health developed through the National Institutes for Health. Quality of life measures considered across chronic illnesses can include pain, fatigue, physical function, emotional distress, and social role participation.

Mymee's COVID long haul clients achieved significant improvements* in every quality of life measurement.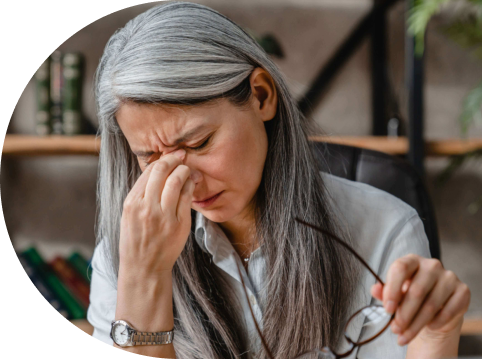 Improvements by Long COVID Symptom Severity Compared to the Healthy Population Average
Beyond a reduction in symptoms like fatigue, pain, and others outlined below, Mymee clients with long COVID experienced improvements in areas that encourage interpersonal connection. COVID-19 has driven isolating circumstances for many, even more so for those struggling with long COVID.

Mymee's clients had improved ability to participate in social roles and activities, physical function, cognitive function, and ability to manage symptoms. These powerful changes allowed clients to get back to making plans, meeting up with friends, and more.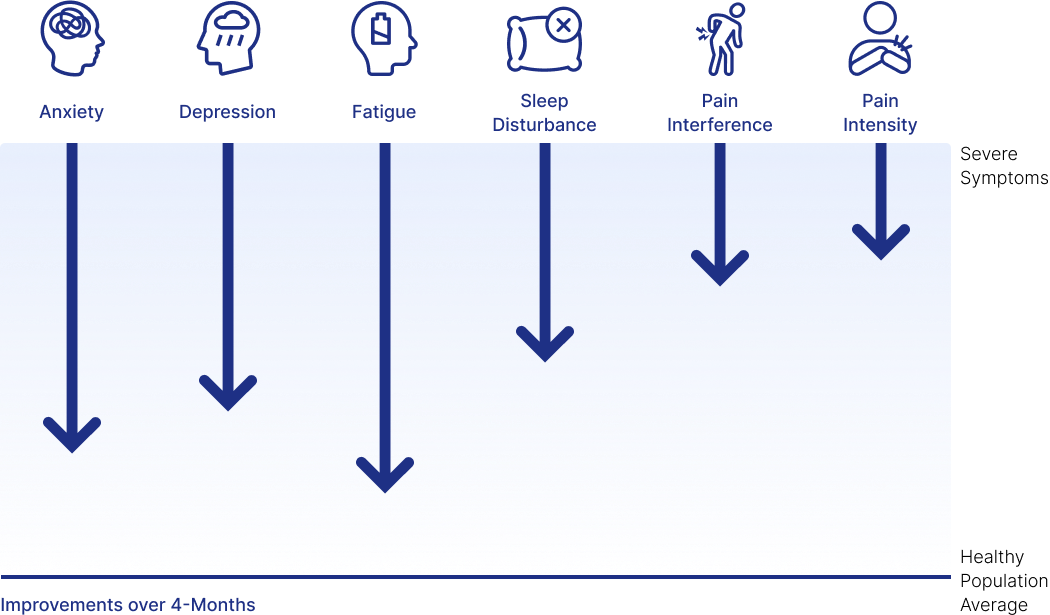 Other significant improvements include diarrhea or constipation (71%), sore throat, hoarseness, or loss of voice (64%), shortness of breath (59%), pain or aches in joints (53%), irregular, pounding, or rapid heartbeat (50%), and memory, confusion, or lack of focus (44%).
The Overlap and Similarities Between long COVID & Autoimmune Disease
According to the National Institutes for Health, about half of people hospitalized with COVID-19 had an autoimmune response, with autoantibodies potentially contributing to long COVID symptoms. Research continues to indicate what Mymee's Care Team had suspected: there are similarities between COVID long haul and autoimmunity.

As with many other autoimmune disease, Mymee found that long COVID disproportionately impacts women by roughly 80%. 31% of Mymee COVID long haul clients also had an autoimmune disease diagnosis, with fatigue and feelings of weakness or tiredness overlapping both conditions.
*More on the assessment of improvement of symptoms for Mymee long COVID clients:Improvements in COVID long haul symptoms were assessed following clients' participation in 16 Mymee health coaching sessions and compared to the clients' symptom status at the time of their entry into the program. To be considered a significant improvement, a symptom must have been reported to have gone from severe (occurring very often or often) to occurring sometimes, rarely, or never.
Success Stories from Mymee Clients with long COVID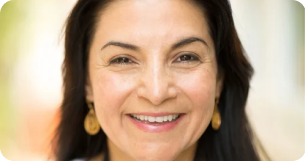 The past year has been a difficult one for Julia Ramos. She recovered from acute COVID-19 only to be left with a host of lingering symptoms, placing her in a whole new medical category: COVID long-haulers. Her entire body seemed out of sync. She was too tired to move, suffered from constant headaches and terrible nerve pain. She was also found to have pericarditis (inflammation of the sac around the heart) and a pulmonary embolism.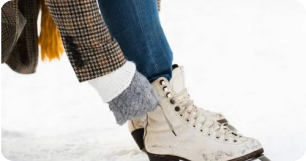 Helena is a 45-year-old, previously healthy and active female, flight attendant and happily married wife and mother. Her family medical history includes a father who was diagnosed with both ankylosing spondylitis and rheumatoid arthritis.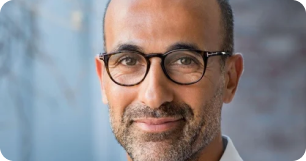 Knowing even a little more than I did before has helped. I might have eventually figured it out on my own but I'm grateful to discover there were steps I could take to gain a bit more control of my health. Mymee is not therapy but there was no one who knew what I was going through week to week like my health coach. She was really trying to help and had the tools to do so – it was really valuable.