"I can't even put into words how much Mymee has changed my life."
Meet Candace.
Just over two years ago, Candace and her family took a trip to "the happiest place on Earth." But Candace was in too much pain to enjoy her Disney vacation. Her knees hurt and she was unable to keep up with her three young daughters as they went through the park.
"I had body pain and numbness at the same time" Candace explains. "I saw a neurologist and a rheumatologist after our trip, but they were unable to put a finger on what was happening to me." Even though Candace didn't like taking pain medication, she took Neurontin, but found that it didn't help with her symptoms. "I wanted to figure out how to feel better, not just treat my symptoms."
Is it real?
Candace has fibromyalgia, a chronic condition that causes constant pain and presents with a host of symptoms ranging from sore, stiff muscles, numbness and tingling, to joint pain, anxiety, depression, and fatigue. It's a condition that significantly impacts a person's quality of life. Candace is not alone – an estimated 10 million Americans suffer from fibromyalgia, a difficult diagnosis to confirm since nothing shows up on X-rays or in lab tests. This has led many doctors to discredit the condition, telling patients – who are overwhelmingly female - that the pain is "all in their heads." The medical community now accepts that the pain is real, and some doctors believe the condition is caused by a glitch in the way the body perceives pain.
Candace chose to follow a strict diet and slowly began to feel better. But she didn't connect symptoms with the foods she ate, for example, and she still experienced random flare-ups. Her symptoms eventually returned in full force in 2020.
"I want my life back."
Being in constant pain was hard enough, but it also began to affect the way she interacted with her daughters. "I was tired all the time, and I felt like I was losing it all over again," Candace explains. "I used to say patience is a virtue I just don't have, but not feeling good at all made me even less patient. I was angry and negative, and snapped at the silliest question."
Feeling miserable, Candace was unable to function. She couldn't enjoy herself because she couldn't do anything due to the pain she felt. "Everything hurt - I was just miserable. I told my doctor that I wanted my life back."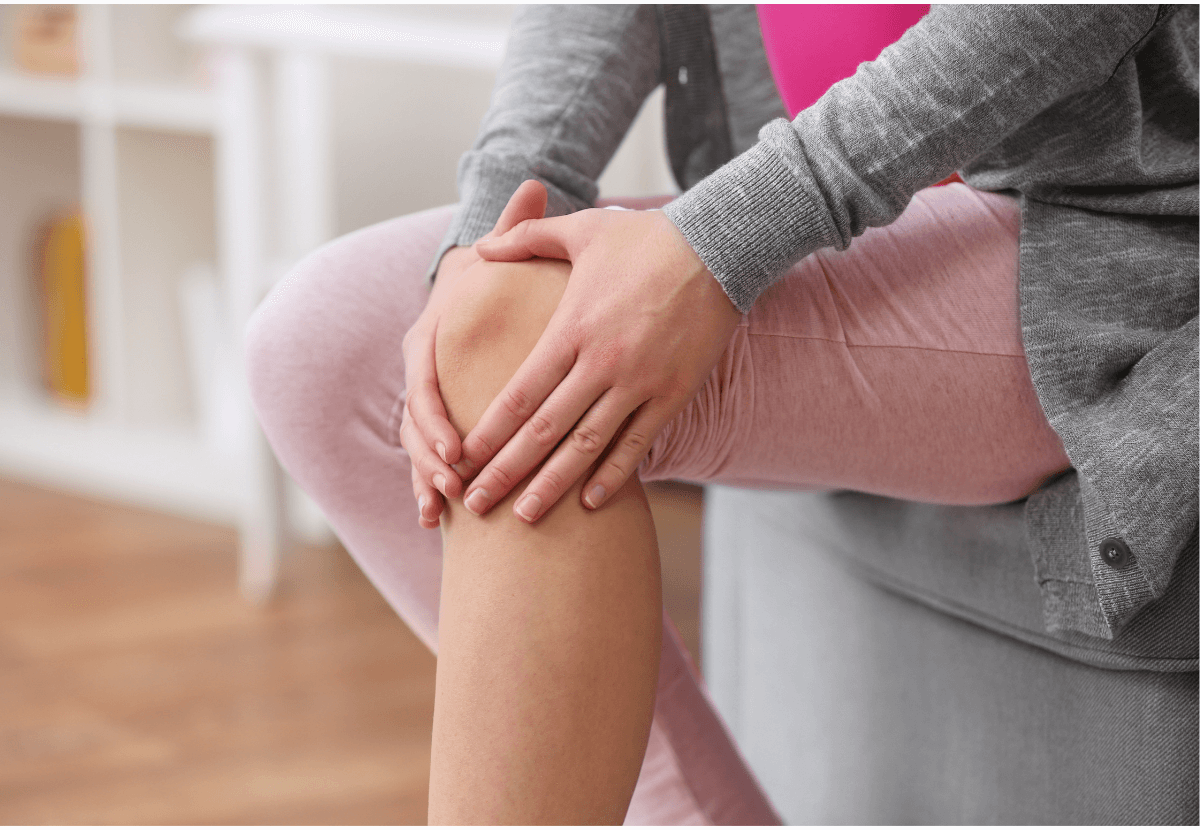 Candace heard about Mymee and "my life changed." Once she began tracking everything she ate, she learned to recognize that there is a correlation between the food she ate and the way she felt. For example, constipation – which had affected her nearly her entire life - disappeared once she tracked what she ate and made the necessary changes. Not only did she start to feel better, but her anxiety level also improved as well. "Once you understand how good you can feel, it's not hard to say no to foods you can't eat."
Learning to be accountable
Candace credits her "incredible coach" for teaching her how to make those important correlations, and for helping her recognize that she is accountable for her actions.
"First, being able to track was instrumental in helping me understand that I really wasn't treating myself like I thought I was. But having someone hold you accountable for what you do makes you think a lot harder before popping something into your mouth. That someone was my incredible coach, who always gave me great encouragement. Together, we discussed achievable goals that I set for myself."
"Having someone hold you accountable for what you do makes you think a lot harder before you pop something into your mouth."
Living Life to its Fullest
In addition to feeling better Candace says she now has more energy and patience as a mother. "I'm communicating better with my kids, and I am able to play with them. I couldn't even kick a ball before Mymee, and now I'm working out three times a week with my 8-year-old. I think that's amazing! Not only are we able to do something together, but I can instil healthy habits and teach her how to take care of herself at the same time." Candace also exercises on her own, something she does even though she "hates doing it."
It really is possible to get your life back
Candace is committed to a healthier lifestyle and credits Mymee for the change. "First you have to commit to yourself and to your health," she says "There are so many benefits to the Mymee program - I don't even know where to begin. What I can say is that I love the program and think it's the most wonderful thing, and I recommend it to everyone. It really is possible to get your life back.