Millie Lytle, Mymee Head of Coaching, interviewed Dr. Priya Duggal, epidemiologist, on John Hopkins University's long COVID study, the link between genetics and long COVID, how COVID-19 is similar to other infectious diseases, and more.
Dr. Priya Duggal and her team at Johns Hopkins have been working to identify genes that could potentially be impacting the severity of COVID-19. Dr. Duggal highlighted a region on chromosome three where there are about six genes, some being immune related and some being in the lungs. While they are not sure which gene is at play, they have seen that people with severe COVID tend to have mutations in that region. Now, they are working to verify and validate this point.
COVID long haul has proved that the risk is high for almost anyone. It does not favor a certain age, weight or sex.
"(Long COVID) really more a syndrome than a diagnosis. You have almost every single organ system that's affected." - Duggal
She touched on the effect both COVID-19 and the pandemic has had on mental health and the importance of believing how people are feeling.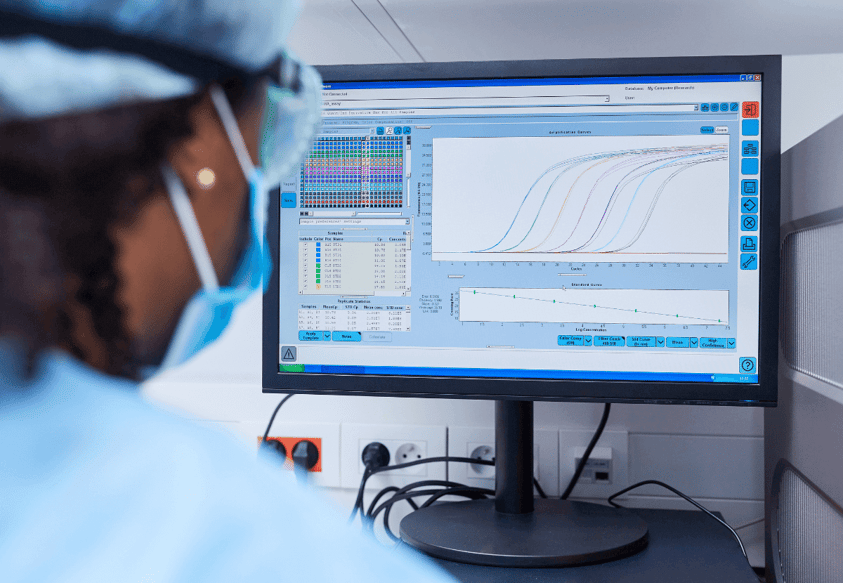 When asked about the biggest surprise from the study, she says it's the number of people who have been affected by COVID long haul. While 20-30% of people who have had COVID struggle with COVID long haul, 3-5% report having debilitating symptoms.
Dr. Duggal wrapped up the webinar talking about how to prepare for the next pandemic. She suggested we test early and stop transmission quicker in the future. She emphasized the importance of trusting science.
"We just want people to be better. We just want society to return to something that's normal." -Duggal
The Johns Hopkins COVID long study aims to be a study of 25,000 adults who have had COVID-19 in the US. The study was created to learn who is experiencing long term symptoms, who is not, as well as compare the characteristics of individuals who have long term symptoms of COVID and those who do not. Does medication affect this? What about vaccines?
"It's asking questions so that we can move forward and see if we can do something about COVID long haul," Dr. Duggal said.