Although scientists have been studying coronaviruses, like the causative agents of Severe Acute Respiratory Syndrome (SARS), Middle East Respiratory Syndrome (MERS) and the common cold for decades, COVID-19 is a novel strain that hasn't been seen in humans before. There is a lot of information that we do not yet know about the virus that causes COVID-19 (known officially as severe acute respiratory syndrome coronavirus 2, or SARS-CoV-2), including what accounts for the wide variability in susceptibility, severity of illness and long term consequences of this protean illness.
We do know that while most people recover from COVID within 2-6 weeks, some people fail to return to their baseline level of healthy and experience symptoms for months afterwards. This is referred to alternatively as COVID long haul or post-acute COVID syndrome. The list of post-COVID symptoms is long, quite varied and continues to grow as more and more people find themselves struggling to fully recover from the acute infection; the most typical symptoms are fatigue, chest pain and tightness, brain fog, headaches and muscle aches.
The first cases of COVID-19 were reported in the United States in January of 2020, and because the virus was so new and testing was not widely available until many weeks later, it is likely that scores of people were infected but never diagnosed. Factor in the early uncertainties about optimal timing of testing, confusion over best type of test to use in different situations (ie antigen vs PCR vs antibody tests), asymptomatic initial infections and an unavoidable proportion of false negative results, and the number of infected individuals who never received a positive COVID test easily reaches in the millions.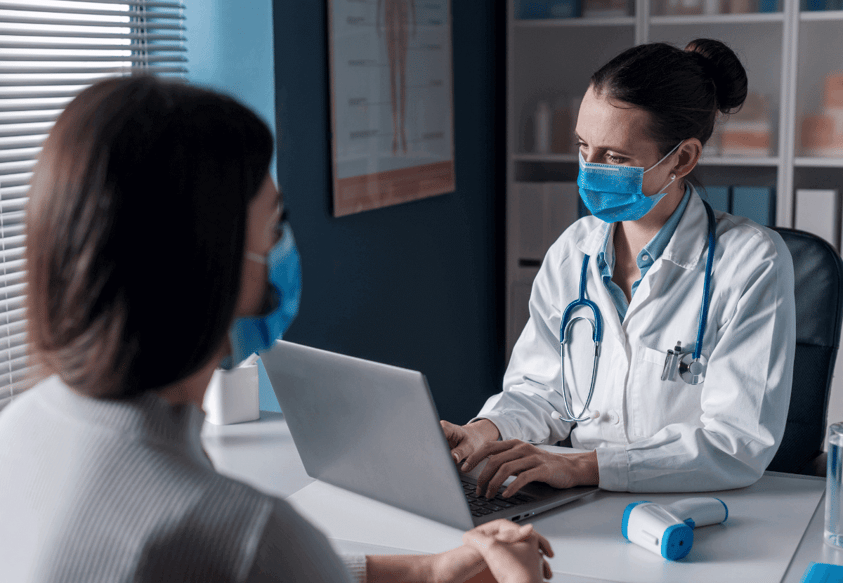 If you are having unexplained symptoms that you suspect might be due to previous infection with COVID-19, make sure to:
Continue to wear a mask and practice social distancing so that you don't unintentionally spread the virus if you are infected.


Increase water intake and rest, get extra sleep and eat nutrient dense foods, especially vegetables.


Be gentle with yourself and practice self-care. Give yourself time to heal just as you would if you had the flu or a bad cold.


Even if you were a regular exerciser and very fit prior to having COVID, it is important to gradually increase duration and intensity of exercise as you recover. Follow the mantra "take it low and slow".


Contact your doctor if you have a prolonged fever, difficulty breathing, sudden onset or persistent pain or pressure in the chest, confusion or altered level of consciousness, or bluish lips or face.


Be sure to continue to eliminate any food triggers to decrease inflammation and allow your body to heal faster. If you believe that you may have food intolerances but don't know what they are, the Mymee COVID Long Haul program may be able to help you find your specific triggers and relieve some of your symptoms.
References:
https://www.webmd.com/lung/coronavirus-incubation-period#:~:text=Researchers%20estimate%20that%20people%20who,days%20before%20they%20feel%20sick

.





http://www.emro.who.int/health-topics/corona-virus/questions-and-answers.html#:~:text=Coronaviruses%20are%20a%20large%20family,Syndrome%20(SARS)

.