Recognizes the most exciting and innovative health startups in New York
New York, NY (February 1, 2022) – Mymee today announced that New York City Health Business Leaders (NYCHBL), the organization that serves as the gateway to New York's healthcare ecosystem, has recognized Mymee on its NYC Digital Health 100 showcasing the most exciting and innovative health start-ups in New York.
"It is an honor to be included in the NYC Digital Health 100 alongside some of New York's most innovative companies to watch," said Mette Dyhrberg, the Founder of Mymee. "Mymee's focus for a decade has been on improving care and support for people suffering from complex autoimmune diseases. The need has become overwhelming as a result of Long COVID, especially among women, who make up 80% of the cases. The strong ecosystem of innovation in NY and the speed at which patients, doctors and healthcare systems here moved to virtual care, really transformed what is possible to improve outcomes."

"This year, the NYC Digital Health 100 is comprised of an incredibly diverse set of companies and leaders who are working to innovate and solve some of the most complex challenges across all facets of the healthcare ecosystem," said Bunny Ellerin, co-founder and CEO, NYCHBL. "We are delighted to recognize these companies and celebrate and support their growth in the New York area."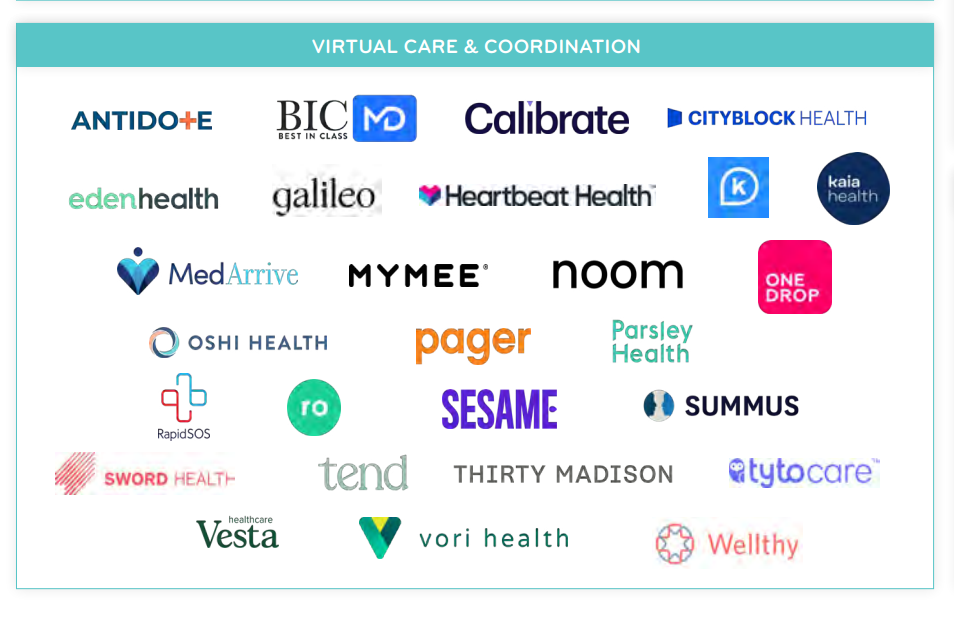 Mymee is a leader in supportive care for individuals who suffer from complex cases of Long COVID and systemic autoimmune diseases such as lupus, rheumatoid arthritis, Crohn's disease, Hashimoto's, multiple sclerosis and others. The company worked with over 1,000 cases that did not respond to the standard of care, prior to launching its service to individuals in need. It has identified correlations between more than 150 symptoms and 95 triggers.
Dr. David Putrino, Director of Rehabilitation Innovation at New York's Mount Sinai Hospital, which has partnered with Mymee since the beginning of the COVID pandemic, said, "It's great to see Mymee included in this exclusive list of companies in New York innovating healthcare. As part of our trusted performance network, Mymee has been a true innovation partner throughout the pandemic in working with our Long COVID rehabilitation clinic to manage the care of as many people with Long COVID as possible. Through their data-driven care program, Mymee has provided an important support system for those needing help."
The NYC Digital Health 100 was released in conjunction with the NYCHBL Healthcare Innovation Report 2022, an in-depth look at the data, trends and insights that define the healthcare industry in NY. In 2021, 182 companies raised an historic high of $9.0B, a 150% increase from 2020 ($3.6B) and 87% of the investments went to start-ups in areas including virtual care, patient engagement and mental health.
NYC Digital Health 100 Methodology
To compile the NYC Digital Health 100, NYCHBL used its dynamic database of digital health companies in the region and then invited companies to complete applications with quantitative and qualitative data to broaden the consideration set. A company qualified for consideration if it maintained headquarters or an office (over 10 people) in the New York region. Companies were judged on a number of factors, including but not limited to: strength of leadership, # of employees, funding (if known), revenue (if known), market fit, differentiated offerings, approach to diversity and equity, and community engagement.
Mymee
Mymee is a leading provider of specialized care and support designed to help people with systemic autoimmune diseases and COVID long haul to reduce their symptoms and improve quality of life. The standard of care offers prescription pain medications, anti-inflammatories and immunosuppressants but there are no cures, and many live with serious and often uncontrollable symptoms. While scientific publications indicate that any number of environmental triggers can drive worsening symptoms, since each person's case is different, it is very hard for the traditional healthcare systems to help people manage their disease. Mymee invested in research for years to develop a personalized support program that helps people finally identify the triggers in their environment and reduce pain, inflammation, brain fog and other symptoms. In 2021 Mymee was a recipient of Fast Company's 2021 the World Changing Ideas Awards and received honorable mention in the digital health category by the Galien Foundation. To learn more about Mymee visit www.mymee.com