How many of us have actually taken the time to listen to our bodies to improve our health and well-being?
For those suffering from chronic autoimmune health issues, tuning into our bodies involves tuning into the external triggers that can wreak havoc on our lives.
When I finally started paying attention to my body after six autoimmune diagnoses, I learned my triggers—and it freed me from the cycle of pain, medication, and despair that by then had become a part of my life. It also ultimately led me to founding Mymee, with the goal of helping others with autoimmune disease to feel better again by finding their own specific triggers.
Receiving honorable mention in this year's Fast Company "World Changing Idea Awards" is a great honor and deeply gratifying reminder of how far Mymee has come in helping people with autoimmune-related disorders do just that.
Through a methodology that combines consumer-generated data, personalized analytics and human coaching, I believe Mymee is changing the world—for each and every person who is struggling with unpredictable and unexplained symptoms, resulting from their own particular case of autoimmunity.
This extends to those with one or more of the 80+ autoimmune diseases that make up the category, including common disorders like lupus, rheumatoid arthritis, Hashimoto's, and Crohn's disease, as well as rare or undefined cases of autoimmunity like, most recently, COVID long haul. In all of these cases, the body attacks itself and the resulting symptoms—like brain fog, extreme fatigue, memory loss, joint or muscle pain, anxiety, lack of sleep, headache and pain—come and go, taking a dramatic toll on quality of life.
At Mymee we want to find each person's unique triggers to help them understand why: Why do I need to nap multiple times a day? Why do I feel dizzy most mornings? Why won't this pain go away?
Autoimmune disorders remain one of the most vexing and complex health issues today. So much of that has to do with the reality that every single case of autoimmunity is different. Research since 2015 has demonstrated that a whopping 77% of our immune system is controlled by diverse environmental triggers, like viruses, bacteria, contaminants, nutrition, stress, UV light and lifestyle, rather than genetics. And with additional research showing that autoimmunity is on the rise, that's about 40 million Americans who either have a diagnosis, are suffering from symptoms with no explanation, or who have the autoantibodies that put them at risk.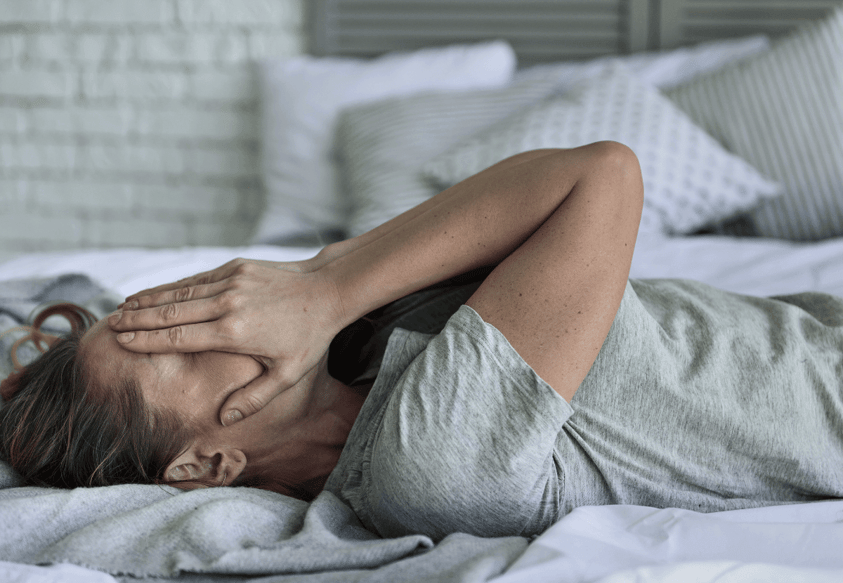 The COVID-19 crisis has further shed a blinding light on the risk of viral-induced autoimmunity, a phenomenon which has long been known to occur with other infections but never with the frequency we are seeing with SARS-CoV-2. Even as the pandemic begins to come under control in some parts of the world, an estimated 10-35% of those who contracted the virus—whether they tested positive at the time or not—are still suffering from mysterious, unresolved symptoms and may continue to do so indefinitely. As founding members of the advocacy group, Body Politic, Fiona Lowenstein and Hannah Davis put it in their excellent op-ed for the New York Times, "lingering symptoms from the coronavirus may turn out to be one of the largest mass disabling events in modern history."
So long as there is no cure for the autoimmune disorders affecting millions, we want to be part of the solution that helps those that are suffering, feel like themselves again. Their "me." Like Helena, who was able to ice skate with her daughter again following months of debilitating symptoms resulting from COVID long haul. Or like Sherry, who felt well enough to clean her house again after discovering the specific food triggers responsible for her lupus-related flares.
To date Mymee's commercially validated data platform has successfully reversed symptoms in 61 of the 80+ autoimmune diseases.
According to Fast Company, the World Changing Ideas Awards honors those that "are playing an important role in building a better world—now and as we emerge from the coronavirus crisis." We're proud to be in their company, and to continue "changing the world" by bringing hope for better health to people with autoimmunity, one individual case — and one weekly coaching call— at a time!
About the World Changing Ideas Awards
World Changing Ideas is one of Fast Company's major annual awards programs and is focused on social good, seeking to elevate finished products and brave concepts that make the world better. A panel of judges from across sectors choose winners, finalists, and honorable mentions based on feasibility and the potential for impact. With a goal of awarding ingenuity and fostering innovation, Fast Company draws attention to ideas with great potential and helps them expand their reach to inspire more people to start working on solving the problems that affect us all.
References
1. https://www.niehs.nih.gov/health/topics/conditions/autoimmune/index.cfm
2. https://www.reuters.com/article/autoimmunity-trends-idINL1N2C521C