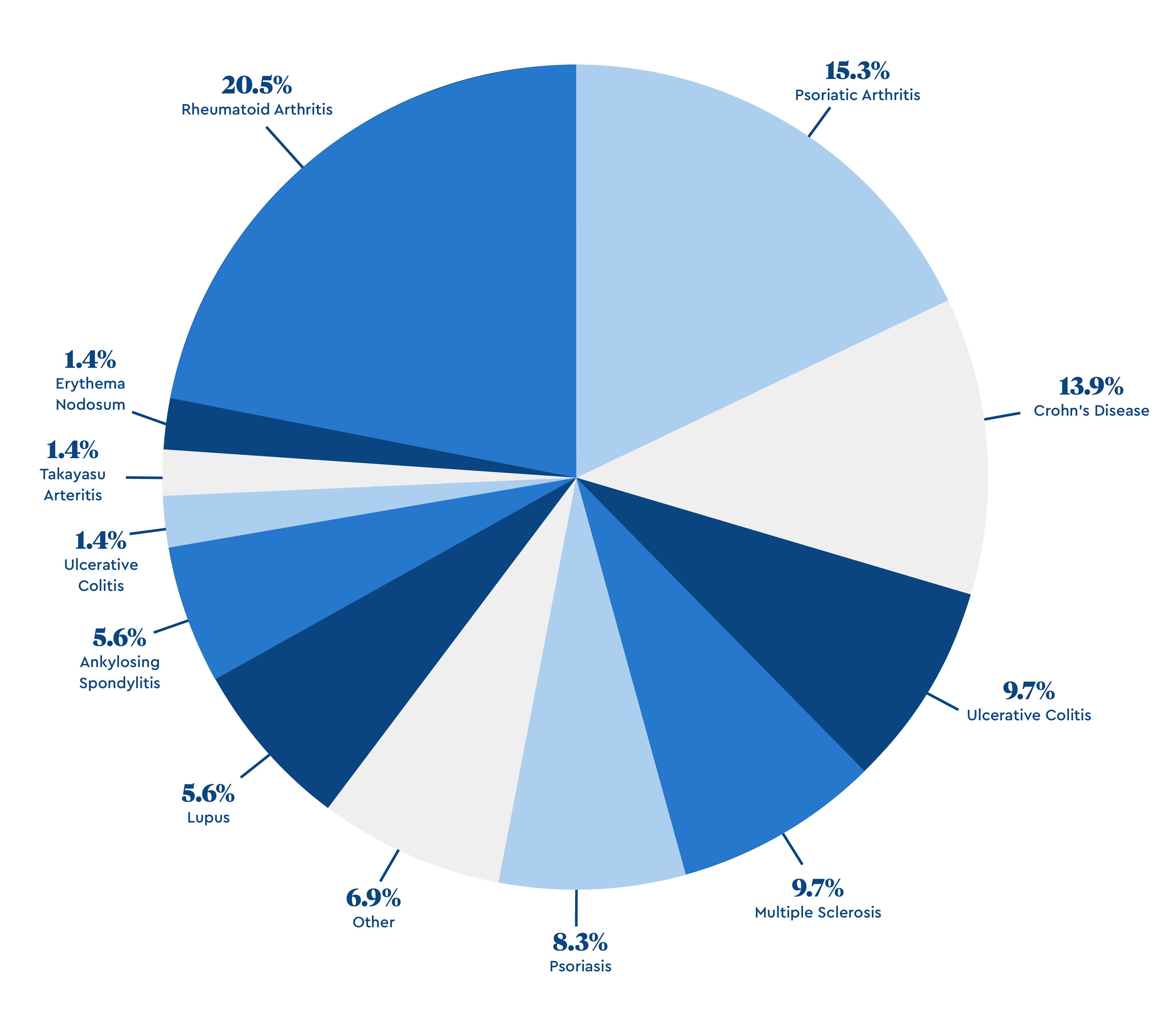 Breakdown by Autoimmunity Diagnosis
Every person experiences autoimmune diseases and autoimmune disease symptoms differently. Mymee provides tailored natural treatment for a wide range of symptoms across autoimmune conditions and COVID long haul. This pie chart shows the breakdown of diagnoses in the Oscar cohort.
Autoimmune Disease Symptoms Improvement in 16 Sessions
Mymee's data outcomes for Oscar Health members were generated using PROMIS, an efficient, state-of-the-art assessment system for self-reported health developed through the National Institutes for Health. Quality of life measures considered across chronic illnesses can include pain, fatigue, physical function, emotional distress, and social role participation.
Oscar Health members achieved significant improvements in several quality of life measurements. Overall, 79% of Oscar Health members experience improvement in symptoms in just eight sessions.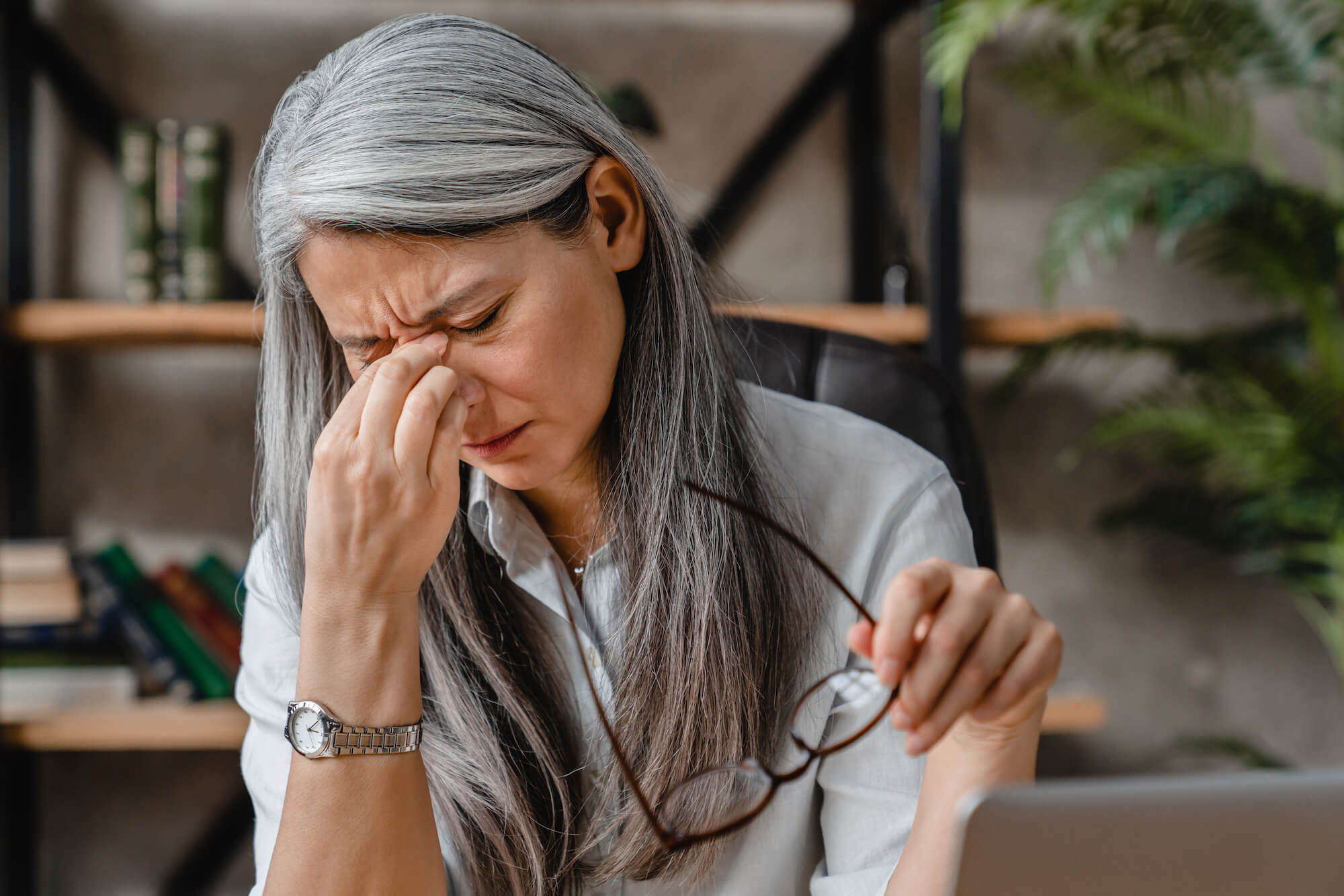 79%


improved during first 8 weeks of Mymee
Why Our Autoimmunity Program Works
We understand that autoimmunity is personal; no two people have the same environmental factors, triggers, or symptoms. Our individualized approach to autoimmune diagnosis includes a data assessment coupled with hands-on health coaching to bring relief to our members' symptoms - quickly.