---
Top 20 Diagnosis Supported by Mymee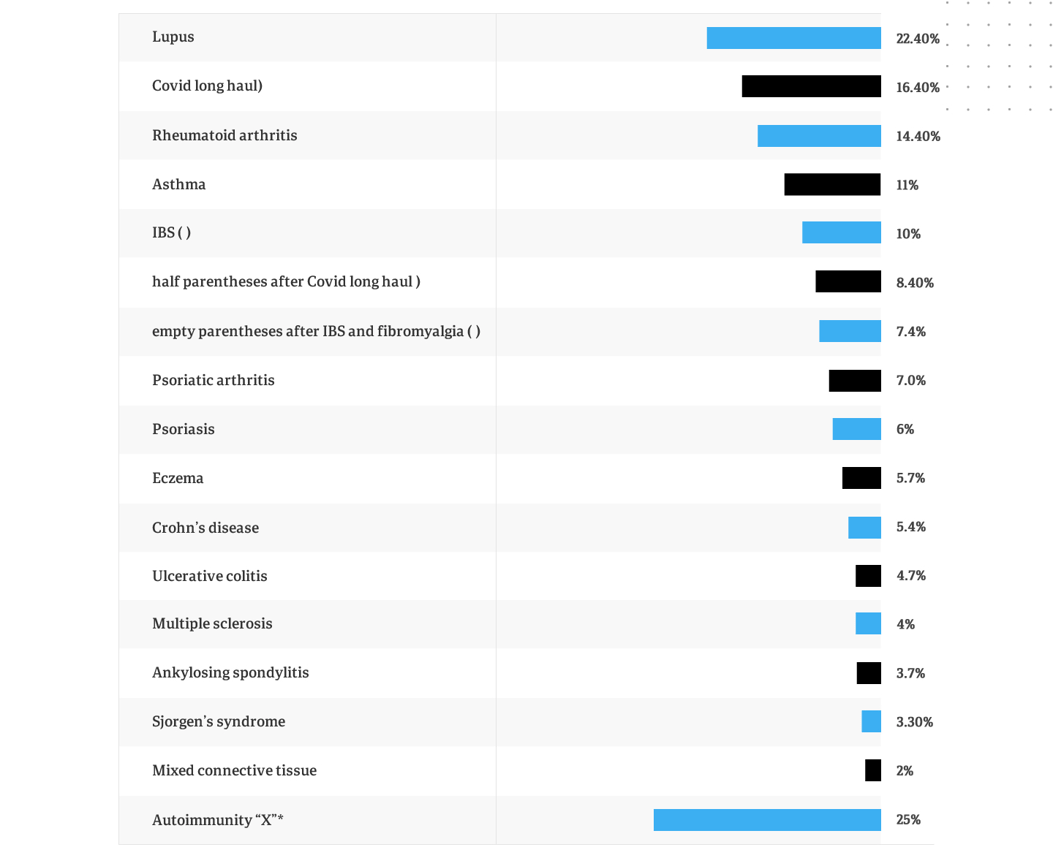 *Autoimmunity "X": unresolved symptoms, suspected unique autoimmunity case, no definitive disease diagnosis.
---
Top Most Frequently Reported Severe
Symptoms at Mymee Program Baseline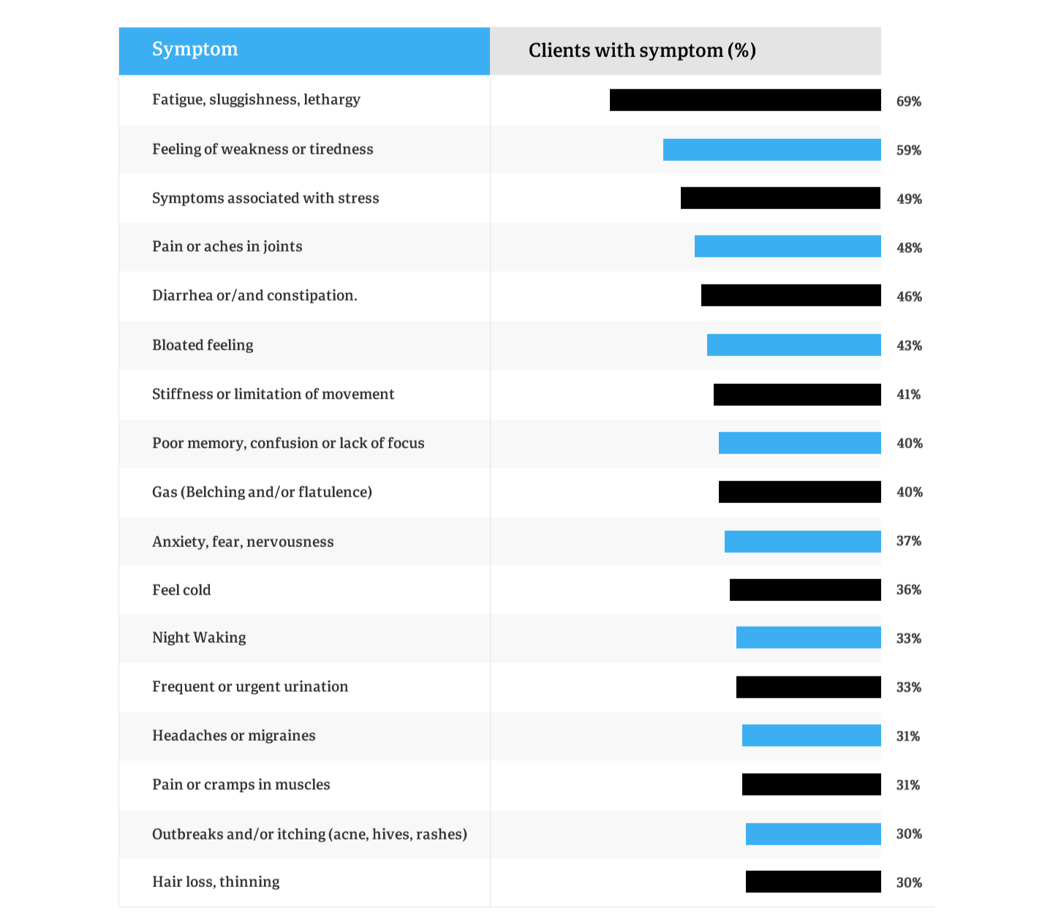 Mymee has matched to over 150 unique symptoms. If you do not see your symptom here and would like to know
if it is one that has been experienced by others with autoimmunity, please Contact us.