View All open positions
Lead Product Designer
Remote · Full-Time
Mymee is seeking a Lead Product Designer to help us create simple, elegant, and intuitive experiences that aim to make the life of people with autoimmune disorders easier. You'll be supported by product managers, engineers, health coaches, marketing experts and other designers to bring features to life across the Mymee ecosystem. Mymee has a healthy start up culture where we listen and cherish the input from all our team members. We're a distributed yet very collaborative group, guided by a highly iterative user-centered design process As a Lead Product Designer you will be asked to design interactions, edge-cases, through deliverables such as user flows, product maps, wireframes, storyboards, and prototypes. You should be comfortable with an agile approach to design, rapidly iterating on both the UI and UX. We are looking for self-motivated candidates, highly collaborative people that are readily open to feedback and critique. Ideally you are able to quickly output ideas, and are eager to iterate. Note: Please include a link to a portfolio or PDF. That will work as the starting point to our conversations and will help highlight your user-centered product design experience and visual/interaction design skills.
Main Responsibilities
Lead UX and UI for projects across multiple workstreams.
Set the stage and lead Junior designers that will support your work.
Work in close partnership with the Product Manager on your team to fulfill the overall product/feature vision.
Design with engineering implementation and cross-platform consistency in mind.
Execute UI from exploration/concept to final "pixel perfect" hand-off to dev.
Attend agile ceremonies and collaborate closely with developers.
Create detailed user flows, product maps, wireframes, etc., communicating UX clearly to relevant teams.
Provide prototypes/deliverables to describe interactions, and work with UX Research to coordinate and run tests with end users.
Think through all states, edge-cases, "unhappy paths" and path logic for engineering teams to build out.
Quickly iterate and offer versions based on design critique from peers or from learnings found in user testing or feature response.
Work in alignment to Mymee's brand evolving guidelines system and ensure your work is visually consistent within Mymee's cross-platform UI, while continually working to enhance and expand the system.
Secondary Responsibilities
QA developed software for accuracy, and provide detailed feedback to engineering towards revisions until product launch.
Work with Marketing team members to develop landing pages and interactive surveys.
Candidate Profile
Candidate Experience
8-10+ years experience in a senior Individual Contributor role.
At least 2 years of experience managing multiple product designers.
An engaging storyteller - Excellent written/verbal communication.
Exceptional interaction and visual design skills.
Deep understanding of product analytics and metrics.
Experience in design thinking methodologies to lead teams toward customer centered outcomes.
Strong technical understanding of development practices
Portfolio
Demonstrated portfolio of shipping amazing customer experiences that have made a significant impact on business and customer metrics.
Required Toolset
Figma for Design and Prototyping
Experience with Adobe Photoshop & Adobe InDesign
Active participation in Slack
Experience with Jira & Trello
Personal / Collaboration Characteristics
Passionate about helping others. Clients, teammates and stakeholders
Experience building products in a remote or distributed team environment.
Deep organization and execution capabilities, especially in areas of influence and collaboration with multiple stakeholder groups.
You give and receive feedback well, and support and improve the work of your colleagues.
Passionate about working with the autoimmune population or medical fields.
Self organized / Independent working style.
Eager to contribute to culture and knowledge in a startup environment.
Bonus Point for:
Experience with UX copywriting
Understanding of how to select images for advertising purposes
Connect with us.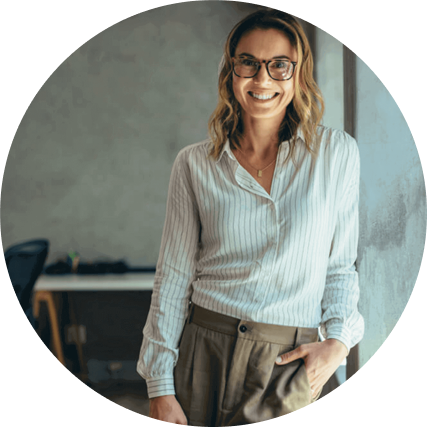 Connect with us.
(917) 476-4122
Mymee, Inc.
211 East 43rd Street
7th Floor #204
New York, NY 10017
info@mymee.com